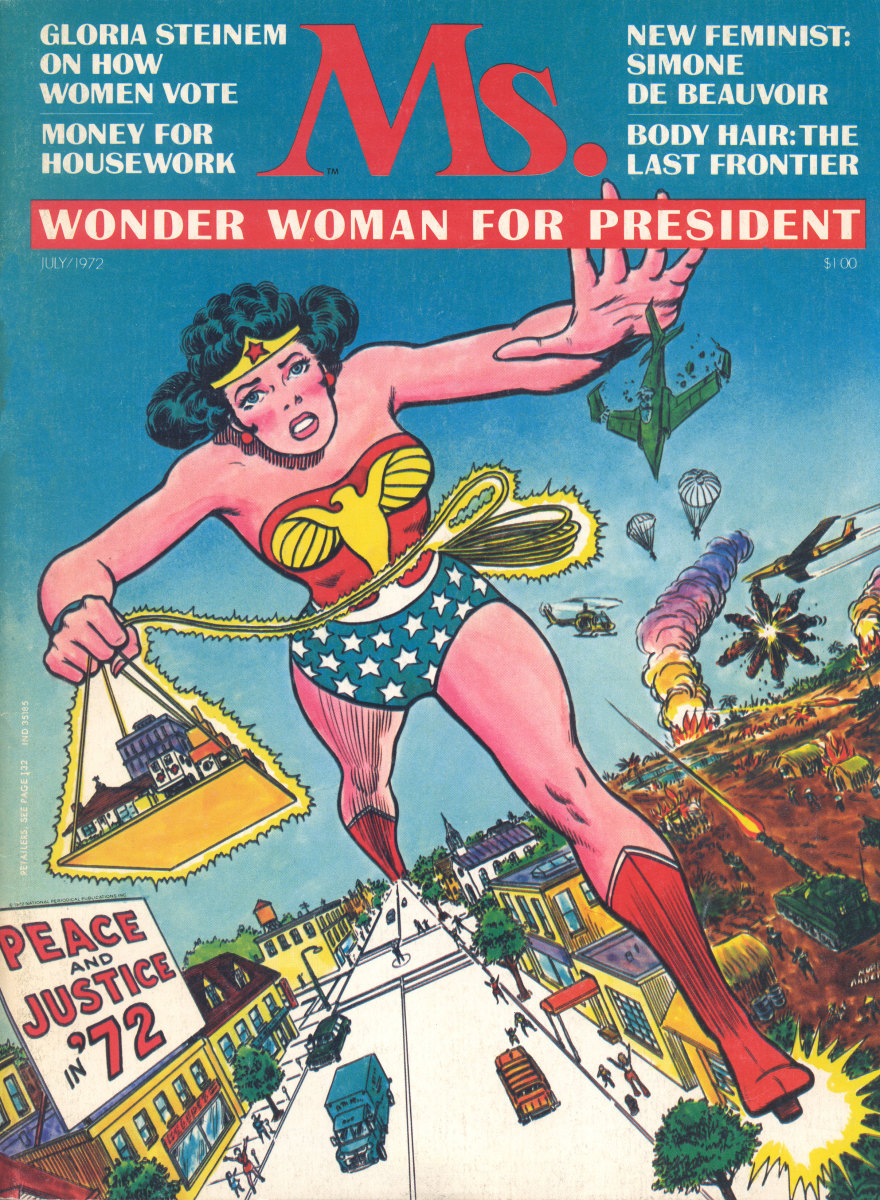 Welcome to the first Queer as Fiction episode for Season 5! 
Today we'll be talking about the DC comics superhero, Wonder Woman. 
Join us for a wide-ranging discussion covering everything from the suffragist movement to kinky sorority party rituals and find out exactly how a disgraced Harvard professor came to be writing a comic book that he described as "psychological propaganda for the new type of woman who, I believe, should rule the world."
This episode includes references to a series of images from the Wonder Woman comics. You can find the source post for this episode, which contains these images, on our new website.
Please note there are a couple of content warnings we failed to include in our recording:
This episode includes period-typical misogyny and descriptions of a hunger strike. 
If you enjoy this episode, consider supporting us on Patreon, checking out our merch, and following us on Twitter, Tumblr and Facebook.
Image Source: Ms. Magazine, 1972.