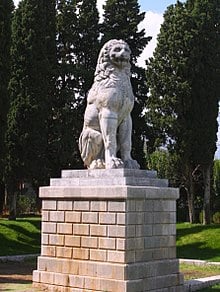 In today's episode, Eli and Alice review James Romm's new book, the Sacred Band, and we talk more generally about the Sacred Band of Thebes, an ancient Greek military unit made up of gay lovers. Featuring: Plato's Symposium, the power of gay love, and yet another instance of Queer As Fact coming up with an imaginary queer movie.
Check out our website, where you can find out everything there is to know about Queer as Fact. 
If you enjoy our content, consider supporting us on Patreon, checking out our merch, and following us on Twitter, Tumblr and Facebook.