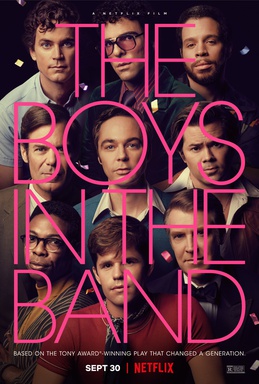 It's back to back episodes featuring recent Netflix films as we discuss Mart Crowley's 1968 play, twice adapted into film, The Boys in the Band.
Join us for a discussion of "turning on" and other 60s language, mining the death of your parents for dialogue and the controversial place the play has held in gay culture throughout the 52 years of its existence. 
Check out our website, where you can find out everything there is to know about Queer as Fact.
If you enjoy our content, consider supporting us on Patreon, checking out our merch, and following us on Twitter, Tumblr and Facebook.