Episodes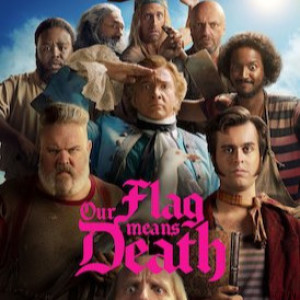 Thursday Sep 01, 2022
Thursday Sep 01, 2022
In today's Queer as Fiction episode, we follow up our previous episode on historical piracy with a discussion about David Jenkins' 2022 pirate comedy Our Flag Means Death.
Join us as we explore the historical figures of Major Stede Bonnet and Captain Edward "Blackbeard" Teach, discuss the evolution of pirate tropes and how they became associated with queerness, and revel in the multifaceted ways OFMD depicts its predominately queer characters.
Check out our website, where you can find out everything there is to know about Queer as Fact. 
If you enjoy our content, consider supporting us on Patreon, checking out our merch, and following us on Twitter, Tumblr and Facebook.
[Image Description: The poster for Season 1 of Our Flag Means Death, featuring the main cast of rough looking pirates with Rhys Darby as Stede Bonnet in the centre, saluting and dressed fancily].