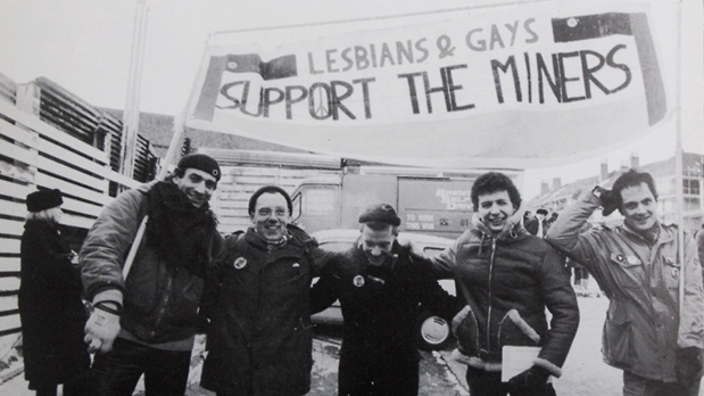 In today's (COVID-delayed) pride special, we're talking about the 1980s UK activist group Lesbians and Gays Support the Miners, and their work with the Neath, Delais and Swansea Valley miners support groups in South Wales. Join us to hear the true story of the events of the movie Pride (2014), featuring our hatred of Thatcher, a 27-person (and 2-dog) queer sleepover, and an inspiring story of solidarity.
Check out our website, where you can find out everything there is to know about Queer as Fact. 
If you enjoy our content, consider supporting us on Patreon, checking out our merch, and following us on Twitter, Tumblr and Facebook.
If you'd like to support a queer-owned business, check out Proud Geek, an online specialist retailer of LGBT+ entertainment and media, offering a wide range of titles from the past 25 years.