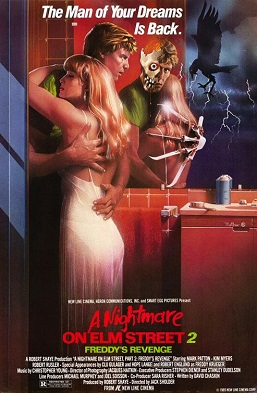 Today's episode is on the 1985 slasher film A Nightmare on Elm Street 2: Freddy's Revenge. Join us as we discuss the slasher genre's complicated depictions of gender, finger knife fellatio, and what a better, gayer draft of the script might have looked like.
Check out our website, where you can find out everything there is to know about Queer as Fact.
If you enjoy our content, consider supporting us on Patreon, checking out our merch, and following us on Twitter, Tumblr and Facebook.